The Year 2022 in Perspective
Another year has come to a close. If we take a few moments and reflect on the last year, what do we think it all means? The following video looks at this year from the perspective of how do these events relate to the Signs of the Times in the Scriptures
Now we are watching unprecedented events unfold with HAMAS violent and deadly incursion into Israel and a ferocious response by Israel. Many are suffering and we pray fervently for the "peace of Jerusalem" promised so long ago.
For those who can't attend our meeting in Santa Fe Springs, we provide online options for attending Sunday School, Memorial Service, and weekly Bible classes
The writer of the Letter to the Hebrews tells us of the importance of assembling together. Sometimes, due to illness and other causes, we can't attend in person. Through online services we provide opportunities to attend meetings.
SPECIAL PRESENTATIONS
A Special Seminar in Simi Valley
Minute Meditations
Robert Lloyd wrote a series of articles over the years that appeared in the Christadelphian Tidings Magazine. A series of these have been converted to video and are available here. These are essentially "Life Lessons."
Bible Prophecy Seminar, Zoom on Tuesdays at 7 PM
Following our co-sponsored seminar on Read the Bible Effectively, the Los Angeles Ecclesia recommends the follow-up series on Bible Prophecy.
SUNDAY 9:30 AM SUNDAY SCHOOL AND 11 AM MEMORIAL SERVICE
Attend in person at our House of Worship or on Zoom
LA ECCLESIA WEEKLY Zoom Meeting – MEMORIAL SERVICE
Time: This is a recurring meeting, Each Sunday, God Willing
Zoom meeting ID=88446906550
Note: a Zoom passcode is required to enter. See newsletter or the Members tab on this website for the code. You may also contact secretary@laecclesia.org for a code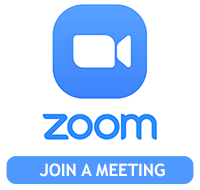 7:00 PM Wednesday Night Bible Class
(The class is closed for the summer months and will resume in early September)
Time: This is a recurring meeting, each Wednesday evening.
The Bible Class is open to all, so a passcode is not required.
Zoom Meeting ID: 879 2231 6976
However, due to Zoom limitations, when you enter you will be put in waiting room from which you will be welcomed into the meeting by a meeting host.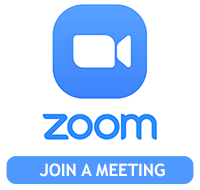 Come for a visit!

In our lives and in our church activities we try to display the love of God and the hope of salvation to those around us. We enjoy being together and provide a wide range of activities and events for our members and the community. We would love to see you at any of our activities!

If you want to find out more about anything you see here, contact us or stop by and visit. See our scheduled events at the Santa Fe Springs location on this site.

10721 Pioneer Blvd.
Santa Fe Springs, CA 90670
Archives of Meetings
If you would like to watch our Memorial Service, Adult Sunday School, or Mid-Week Bible Study Class, you may do so at your time and pace by downloading an audio/video file from our archives. To do this, you must log onto the Members page. To get the password, please contact the ecclesial secretary or through the contact request page.